UPDATE! As of 2016, iStock has redesigned their website to allow high-res preview downloads — this workaround is no longer needed.
I'd want to make something clear — this is NOT a tutorial to steal images from iStock. I do not endorse pirating. Support artists by paying for their work.
What I am going to show you is how to easily get access to high-res watermarked samples from iStock using Google Chrome's inspect element feature.
Why bother? Well, for one, I use them a lot for mockups.
Having a low res sample and needing to blow it up for a slider, or splash image is pointless… and the concept doesn't translate well to clients usually. So, having a high-res sample helps a client get a better idea of what the end product will look like before investing in purchasing assets.
Step 1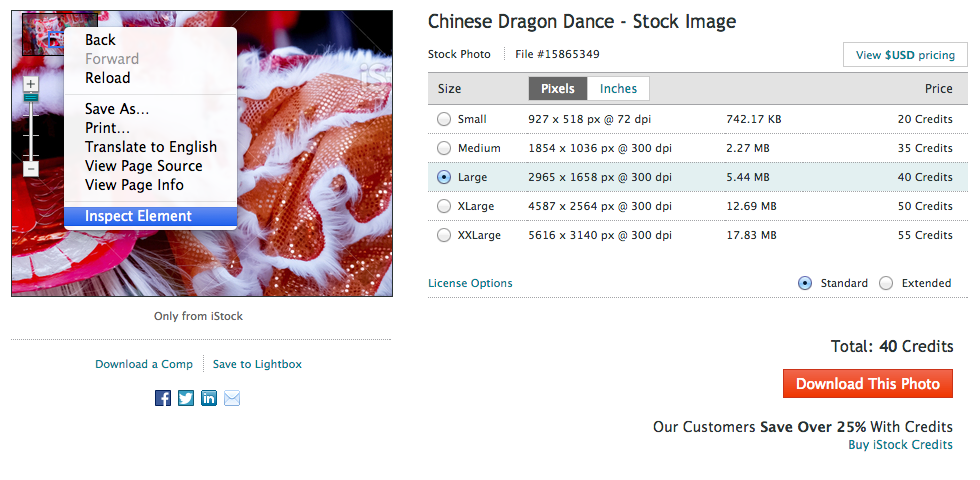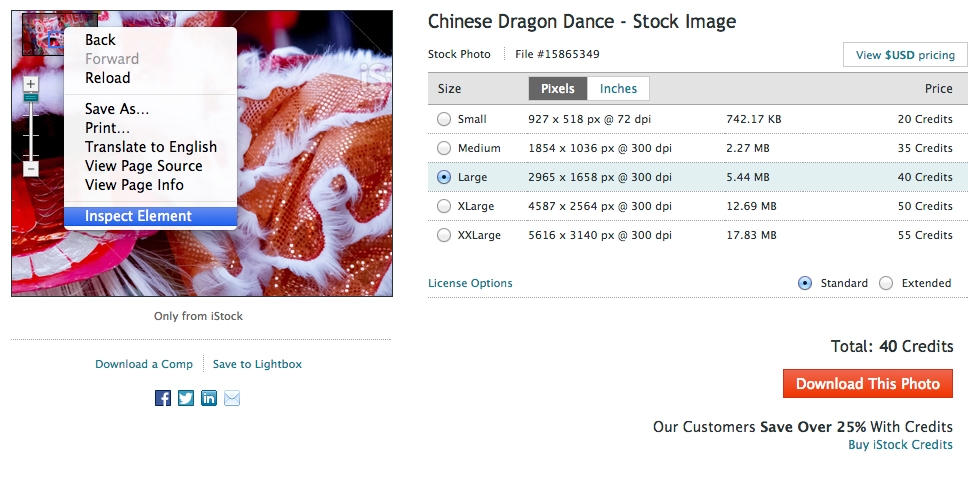 Find the image you want, and click the "+" button to zoom in all the way on the thumbnail. Then, using Chrome, right click on the small thumbnail image (since right clicking on the main preview image has been disabled) and click "Inspect Element."
Step 2


Find the div titled ZoomImageDiv. Then all you need to do is drill down as follows:
#ZoomImageDiv >
#ZoomDroppableDiv >
#ZoomDraggableDiv >
#S3 >
#S3 Img (src="url") – Open this is a new tab by right clicking on the URL
Step 3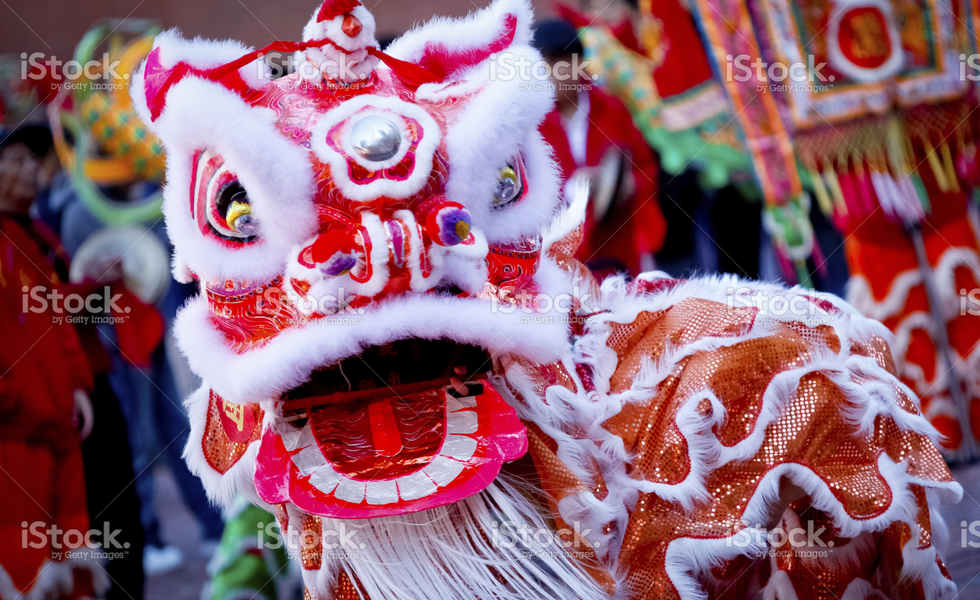 Copy and paste that image into your work! You will notice that the image is still FULLY WATERMARKED. And that's fine because you are only giving your client a preview of the image so that they can make an informed purchasing decision.
Final Thoughts
Remember, artists work hard to perfect their craft, and supporting them helps them continue to do the things they love.
If you like this image of a Chinese Dragon, you can purchase it from the talented photographer P_Wei right over here: http://www.istockphoto.com/stock-photo-15865349-chinese-dragon-dance.php?st=2841c6f